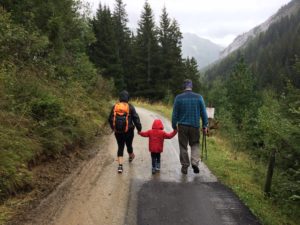 How can counselling and therapy help with parenting?
Nowadays being a parent is sometimes stressful. Parenting is 24/7 and doesn't leave you alone even while sleeping. There are a good pile of books and many other sources available to guide you to be a good parent but every child is different and needs his special method.
Many parents want to be perfect and raise perfect children. This may put lots of pressure on both parents and children. We have great expectations and many role models that we want our children to be like them but this is only a dream.
There is not a perfect child or human because of many limitations and difficulties that human being has. To have a relatively good, not perfect, connection, and communication with our children we can benefit from the supportive hand of parenting counsellors.
Counselling and psychotherapy can help parents and children in many ways. It can be an impartial mediator between you and your child. For some, it may be about questioning the parents own childhood experiences, and the quality of parenting they received, for others it may be a case of struggling to deal with a specific issue such as bullying, anxiety or fears.
Therapy can offer a safe environment for parents e to talk about their family issues, concerns and feelings concerning parenthood and allow them the opportunity of further understanding why they do it, and what strategies can use to aid them to change their parenting mistakes.
Benefits of seeing parenting counselors / psychotherapists for parenting concerns: 
Relieves associated symptoms of depression, anxiety, and low self-confidence
Gain understanding and awareness into your parenting style and where it originates
Helps analyse unhelpful thoughts, feelings, and behaviour
Improves communication skills and expression within family settings
Opportunity to work through painful/stressful childhood memories, emotions or experiences.