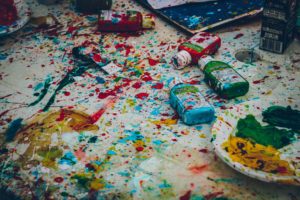 Feeling anxious
It is completely natural that we may time to time face a stressful situation which causes panic, anxiety and fear in us. These feelings are usually don't occur often. However, if you have anxiety issues, these feelings occur regularly and can occur at any time, causing distress and leaving you feel devastated and out of control.
Anxiety can lead to sweating, tension and avoidance behaviour, and if not addressed can cause difficulties in your relationships, at work, and in your personal life.
If this is the mood you are experiencing, then know that you are not alone; anxiety is one of the most common reasons that people seek therapy.
Anxiety counselling
Our therapist will help you to explore the possible causes of your anxiety – including those created by your financial statues, relationships and childhood experiences – and work with you to consider effective coping strategies.
They will adjust and personalise the existing plans and tools to create programmes and techniques which suits your personal needs that will help you to manage stressful situations in the future.
Your therapist will help you to keep on track with your goals, providing ongoing emotional support and identify any potential barriers that prevents you from achieving.
Therapists can use specific approach such as cognitive behavioural therapy, or they may combine several techniques which suit your circumstances to adjust the treatment with your needs.
In some cases medication can also be used (subject to the recommendations of your GP or psychiatrist – which we can arrange for you at our premises).
Tackle your anxiety today
Our therapists are trained and experienced in treating anxiety in its many different instant.
This includes general anxiety (characterised by excessive, uncontrollable and non-specific worry), as well as panic disorder, OCD, phobias, and post-traumatic stress (where anxiety tends to be focused around a specific issue or event).
Call us today or use our on-line booking form to make an appointment and begin the process of working through your anxiety.